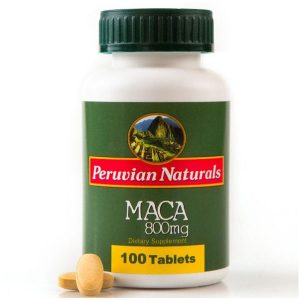 We have a slew of free Maca promotions on Amazon.com. For a limited time get free Maca 800mg tablets with your purchase of Aguaje, Black Maca, Red Maca, Huanarpo, Maca Nitro or Maca powder.
You don't even need a promo code. Simply add each product and Amazon will discount the Maca tablets. Choose from the following products:
After adding one of those products, add Maca 800mg tablets here: http://a.co/d/9vsqHhy
Add one of each to your cart and the Maca tablets will be free at checkout. Or to do that in fewer steps, just click the link of the qualifying product you want to buy and scroll down to find: "Add Both to Cart."

If you are partial to the tablets and nothing else, for the month of October you can pay for five bottles here on the website and we'll ship you seven bottles. That's 700 tablets for $39.99.
Get that deal at peruviannaturals.com/buy/maca-800mg.
Or on Amazon, get two bottles of Maca 800mg for just $14.99.
If you're not subscribed to the newsletter, sign up now. Every subscriber gets a freebie offer every year, and the next one goes out tomorrow!