About

Peruvian Naturals is a line of herbal supplements and natural foods native to Peru. These products have been taken by the indigenous people of Peru's Amazon jungle, Andes mountains and coastal regions for centuries before the Spanish arrived. Popular products include Maca, Camu Camu, Cat's Claw, Chanca Piedra, Yacon and more.
During the Coastal El Niño floods Peru suffered in 2017, we realized Peruvian Naturals should be giving back to the community. So ever since we have donated 3 percent of earnings to small farms and agricultural businesses in rural Peru. See our Philanthropy stories for more information.
Here on the website is our wholesale shop, which offer the best prices on the web for orders of more than just one or two bottles or pouches. For smaller orders, see:
To receive discounts and special offers, sign up for the Peruvian Naturals newsletter. Every subscriber is offered a freebie at least once a year!
We are always looking for new products, so your suggestions are welcome. Email the owner directly at colin [at] peruviannaturals -dot- com.
Owner/Founder
My name is Colin Post and I founded Peruvian Naturals in 2009.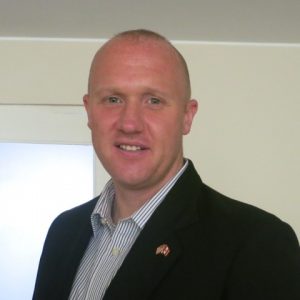 When I was a young child I filled my body with junk food and never thought about how it affected me. In high school I started smoking cigarettes, using drugs and alcohol, and of course junk food.
In college I realized my body wasn't healthy and made a change. I swung from one extreme to the other, quitting smoking to take up amateur boxing, recreational basketball and later powerlifting. All those sports require you to eat and live healthy. I loved the new me.
After college I read The Maker's Diet, which may not be the most respected book among scientific circles but the points it makes about organic foods certainly stand.
In 2008, after a few years bumping around corporate gigs in the States, I accepted a job in Peru to sell Maca to the United States and international markets. Upon arriving I fell in love with all the exotic foods, fruits, teas and health products Peru has to offer.
I also fell in love with a girl. After marrying in 2012 we had three children in four years, which I like to joke is a testament to the power of Maca!
Today my mission at Peruvian Naturals is to bring Peru's exotic foods and herbs to the world. My family has come in to help the business and maintain a warehouse in St. Louis.
I live in Peru's capital, Lima, which keeps my ear to the street for new products and trends. The lower cost of living also keeps our prices low. I like Lima so much that I publish a tourism blog about the "City of Kings." If you're ever in town, you must see the list of things to eat!
Contact us
Email colin [at] peruviannaturals -dot- com. Our business addresses in Peru and the United States.
Peruvian Naturals
Av. Canevaro 1430
Lima, Peru
Peruvian Naturals
4423 Vance Ave
St. Louis, MO 63134