Peruvian Naturals has donated this month's AND last month's earnings pledges to cacao farming collective Villa Quintiarina Group in and around the Kimbiri district on the border of the Cusco and Ayacucho departments of Peru.
According to their Kiva profile: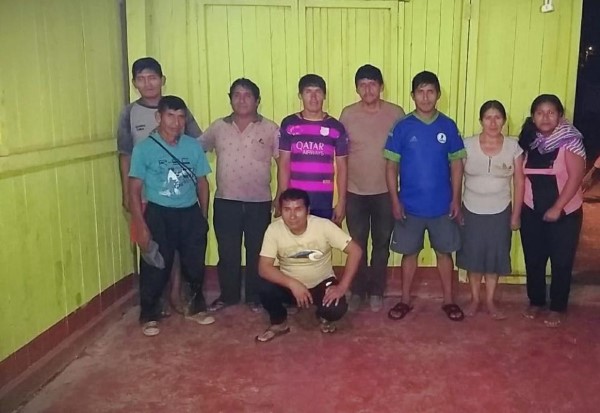 Aquiles, 51 years old, has 4 children and for 22 years has worked growing cacao. He seeks to improve his yield through technical assistance.
Currently, he belongs to the Villa Quintiarina group, made up of 9 members and led by him. Aquiles considers himself to be a mature and hard-working person with desire to continue increasing his agricultural yield to improve his monthly income with the goal of having a good quality of life.
As a second income, he works renting out rooms, which allows him to have more income.
Aquiles asks for his loan to prune, do underpinning, weeding, and add soil amendments to his agricultural land, with the objective of improving his land.
In this group: Victor, Loyda Amilia, Salvador, Aquiles, Yury Edgar, Cirila, Adrian Yony, Yoel, Ghino Gerardo.
A loan of $5,675 helps a member to provide maintenance to his plot of cacao, prune, do underpinning, weeding, and add soil amendments, to supply his customers.
This loan is special because it empowers women through community support and financial training.
See more about Peruvian Naturals philanthropy at www.kiva.org/lender/peruviannaturals. All loan recipients' repayments are re-loaned in addition to the 3 percent earnings pledge.