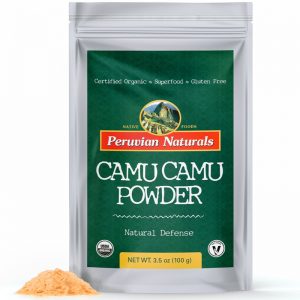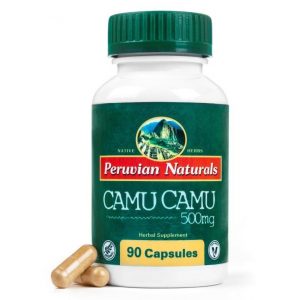 Peruvian Naturals has just launched organic Camu Camu powder in both capsules and in bulk.
The pouch comes with 3.5 ounces (100 grams) of certified-organic, dried Camu Camu berry powder. The bottle comes with 90 vegetarian capsules containing 500 milligrams of powder, one of which delivers 105% of your recommended daily intake of Vitamin C.
For a limited time we're running a $5 off promotion on Amazon.com. Here's how to take advantage:
Add Camu Camu capsules or Camu Camu powder (or one of each) to your cart.
At checkout, apply this promo code: 5OFFCAMU.
That's it! Buy now while supplies last … we're running this this month only. Here are those links for copy and paste:
Camu Camu capsules: https://www.amazon.com/dp/B01GCTVCRW
Camu Camu powder: http://www.amazon.com/dp/B01GCTVP7O
If you like these products, PLEASE LEAVE A REVIEW. For us to keep new products around, we need to know you like it. So leave us a review on Amazon, thanks!
If you're too late to take advantage of these deals, sign up for the Peruvian Naturals newsletter to get all the scoops.
The bushy Camu Camu tree is native to the lush Amazon rainforest. The Camu Camu fruit is a red berry slightly larger than a grape. The fruit is extremely sour, more so than a lemon or lime.
At 2 to 3 percent of its weight, the Camu Camu berry contains the highest Vitamin C concentration of any natural food in the world. Camu Camu can be taken as a natural defense against sickness with its Vitamin C, to fight free radicals with its antioxidant properties or as an overall vitamin supplement to a healthy diet.
Peruvian Naturals Camu Camu powder is certified organic by the United States Department of Agriculture (USDA).