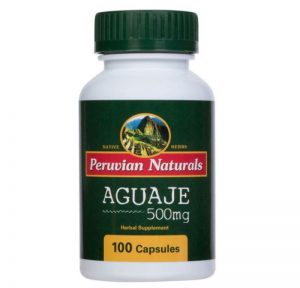 Peruvian Naturals has just launched Aguaje powder and capsules. Known as "Buriti" in Brazil, Aguaje is the fruit from the Moriche palm tree (Mauritia flexuosa) native to the wet lowlands of the Amazon rainforest. Aguaje is believed to boost libido in men and enhance the natural curves in a woman's physique.
The powder can be used as a natural sweetener with an exotic flavor. One jar comes with 3.5 ounces (100 grams).
To take daily in pills, the bottle comes with 100 capsules containing 500 milligrams of the dried fruit powder.
For a limited time we're offering 10% off one bottle of either capsules or powder. This code is good for just one week, so buy Aguaje now!
RC8EIAYQ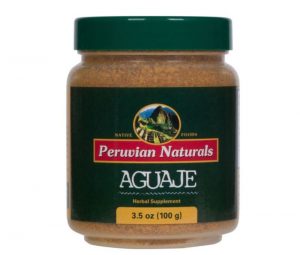 Here are the links to Aguaje on Amazon:
Known in Brazil as "buriti," the aguaje fruit comes from the moriche palm tree in the marshes and wetlands of the Amazon rainforest. The palm tree grows over 100 feet high and it's red, scaly fruit has yellow flesh and a large pit. In Peru, aguaje is typically used to make juice or popsicles and is believed to enhance women's natural curves and libido.
Aguaje only recently became popular in Lima. In the sweltering summers it's common to see Aguaje juice or popsicles. See this one from one of Peru's larger ice cream companies.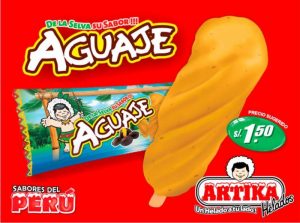 Here's a closeup of the powder.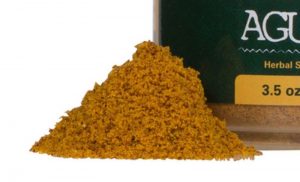 And here is a look at the Aguaje fruit.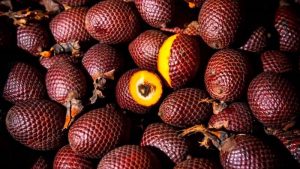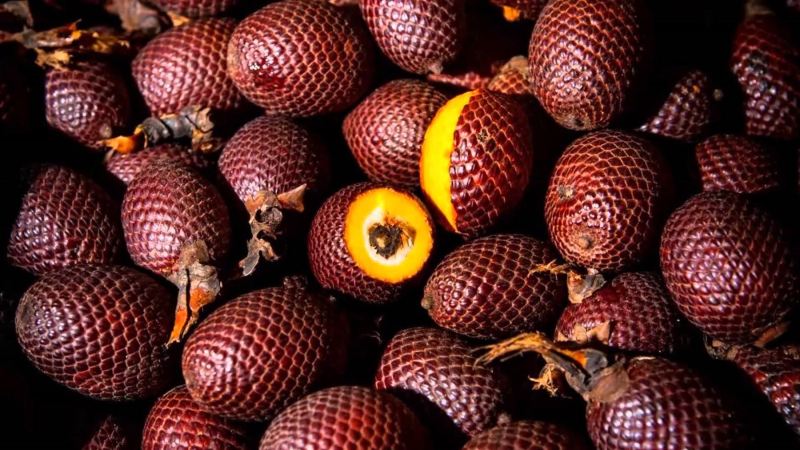 * These statements have not been evaluated by the Food and Drug Administration. This product is not intended to diagnose, treat, cure or prevent any disease.
** Aguaje is not a substitute for a varied diet. Do not exceed 5 capsules per day.
Three percent of Peruvian Naturals earnings are donated to small farms and agricultural businesses in rural Peru. Read more.