Peruvian Naturals is pleased to announce Organic Black Maca in both powder and capsules.
Maca is grown in the Andes Mountains of Peru, where it has been used for 2,000 years by people of the region for energy, stamina and fertility. When Peru was established as a colony, the Spaniards noticed their livestock were not reproducing in the high altitudes. After the locals showed the colonists that feeding them Maca boosted fertility, Maca was accepted as currency to pay taxes.
Studies have shown that Black Maca is the most effective Maca root in boosting sperm count and libido.
Both the capsules and powder contain certified-organic Black Maca root powder from Peru.
Black Maca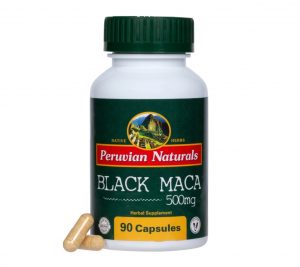 Our Maca for Men capsules blended organic yellow and black Maca root powders to get the fast effects of the black roots with the sustained release of the yellow. For a limited time, get a free bottle of Maca for Men when you buy a bottle of Black Maca capsules. Simply add one of each to your cart and Amazon will not charge you for the Maca for Men. No code needed!
Black Maca capsules on Amazon: http://a.co/bPLrFI1
Maca for Men on Amazon: http://a.co/254oJdb
Black Maca Powder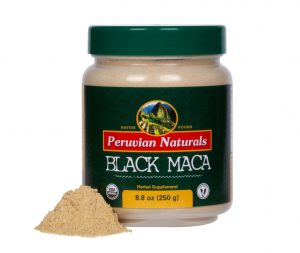 For those who prefer to get their Maca as food, we have a 250-gram plastic jar containing 8.8 ounces of certified-organic black Maca root powder.
Organic Black Maca powder on Amazon: http://a.co/2ayDxz4
Remember that 3 percent of Peruvian Naturals earnings are donated to small farms and agricultural businesses in rural Peru. See more under philanthropy.