After a long delay in offering Yacon Syrup and a short one for Camu Camu capsules, we have both available again on Amazon.com.
Yacon Syrup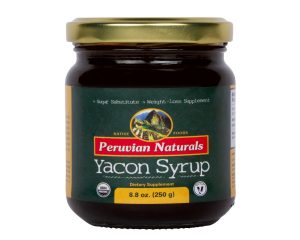 After having been out of Yacon Syrup for over a year, we have a new, reformulated Yacon Syrup that is certified organic as before but with a better flavor. Most importantly, it's packaged in a glass jar with a pop-up lid to guarantee freshness. It's the same concept at the glass jar and metallic lid of the jelly or jam you buy for spreading on toast.
For a limited time, we're offering a two-for-one promo on the new Yacon Syrup.
Add two jars to your cart and apply this code at checkout: NMZ3S6NH.
Camu Camu
The Camu Camu capsules are the same as before, although the vegetarian capsule is made out of vegetable cellulose instead of hypromellose. Small change.
We also have a Buy 1 Get 1 Free code for Camu Camu capsules, but this one will only go out in the newsletter. Sign up now, the code goes out on Wednesday!