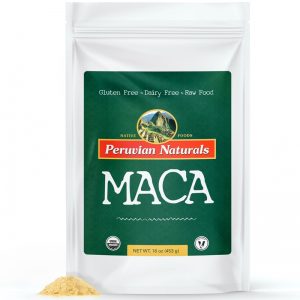 Peruvian Naturals has just launched Organic Maca Powder in a one-pound resealable pouch for $11.99.
And for a limited time we're running a Buy 1 Get 1 Free promotion on Amazon.com.
Add two pouches of our Maca powder to your cart.
At checkout, apply this promo code: K9BJ26FY.
That's it! Here's the copy-and-paste URL: http://www.amazon.com/dp/B01GCTW56E
Buy now while supplies last! At the very latest we'll run this promo until Sunday, Nov. 5.
If you like the powder, PLEASE LEAVE A REVIEW. For us to keep new products in stock, there must be a buzz, and nothing helps build the buzz like reviews. Thanks!
If you don't want two pounds of Maca powder, here's another offer for you … Buy a pound of powder and get a free bottle of Maca 800mg tablets.
Add a pound of Maca to your cart.
Add a bottle of Maca tablets.
Apply this code at checkout: NIJDHURM.
Don't forget to leave a review!
Did you miss this deal? Subscribe to the Peruvian Naturals newsletter to get all the scoops.