This recipe comes courtesy of Irisvane, a healthy cook who loves Cacao Nibs.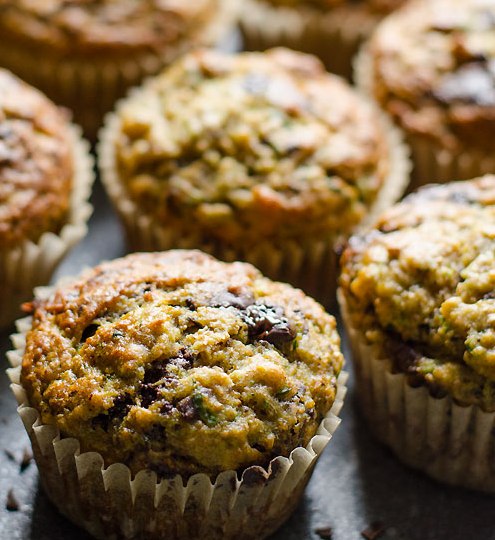 Chocolate Banana Zucchini Muffins
Makes 12 muffins
Prep time: 15 minutes
Cook time: 30-40 minutes
Ingredients
2 eggs OR 2 flax eggs (flax egg= 1 tbsp flaxseed meal + 2.5 tbsp water)
1/2 cups coconut sugar
1/4 cups coconut oil melted
1 tsp vanilla extract
1 1/2 cups almond flour
5 tbsp cacao powder
1/4 tsp salt
1 tsp baking soda
1 tsp baking powder
1 brown banana mashed
1 zucchini shredded and water squeezed out
1/2 cup cacao nibs
Directions
Preheat oven to 350 degrees.
Lightly grease muffin tin.
In a medium bowl combine almond flour, cacao powder, baking soda, baking powder and salt.
Mix eggs or flax eggs, coconut oil, coconut sugar, vanilla, and banana in a large bowl OR food processor with kneading attachment. Mix until well combined.
Add the dry ingredients to the wet and then mix in the shredded zucchini.
Fold in the cacao nibs.
Pour into the muffin tins until about 1/2 inch remains at the top unfilled. Top with more cacao nibs if desired.
Bake at 350 for 30 minutes or until a toothpick inserted comes out clean. Let cool for 10-15 minutes before enjoying and they can be stored in an airtight container for up to five days!
Buy Peruvian Naturals Cacao Powder or Cacao Nibs on Amazon.
Send us your recipe to get a Buy 1 Get 1 Free on Peruvian Naturals foods!