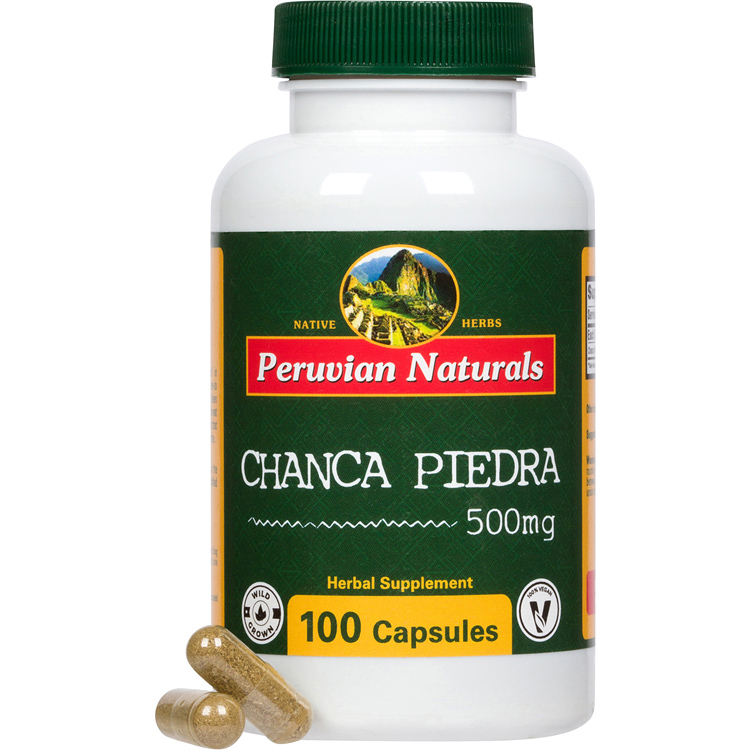 Peruvian Naturals has just launched Chanca Piedra capsules on Amazon.com. Each capsule contains 500 mg of dried Chanca Piedra leaf powder in a vegetarian capsule, for $9.99.
If you liked our Chanca Piedra tablets then you may have been annoyed with their being out of stock from time to time. So we've made A LOT of Chanca Piedra capsules. We're working on bringing more tablets in as well, so now we are offering you two Stonebreaking options.
For a limited time we're offering a bottle of 100 capsules for just $11.99. The price will be going up soon, so buy Chanca Piedra capsules on Amazon now! Here's the copy-and-paste link:
If you like the new capsules and want us to keep it in stock, please leave a review. For us to keep new products in stock, there must be a buzz, and nothing gives us genuine feedback like Amazon reviews.
Prefer eBay? Buy Chanca Piedra capsules on eBay or copy and paste the link: https://www.ebay.com/itm/192451939909
Peruvian Naturals Chanca Piedra leaf powder is wild grown, and the vegetarian capsules are certified vegan, kosher and halal.
And remember, 3 percent of Peruvian Naturals earnings are donated to small farms and agricultural businesses in rural Peru. So you're making a difference … thanks!
Kidney and Digestive Health
Chanca Piedra (Phyllanthus niruri), known as "Stone Breaker" in English, literally translates to "crushes rocks." It's a one- to two-foot plant that grows in tropical of the rain forest. It's been long-used by indigenous people of the Amazon to treat digestion problems in the kidneys, bladder, and urethra. Urologists have demonstrated that Chanca Piedra normalizes levels of calcium in the urine.
Pharmacologists discovered in Chanca Piedra a wide variety of phytochemicals, flavonoids, alkaloids, terpenoids, lignans, polyphenols, tannins, coumarins and saponins. With these bioactive agents Chanca Piedra could combat a number of digestive afflictions.
Alleviates gallstones and kidney stones

Traditional herbal supplement for kidney and liver health

Lowers calcium in the urine

Also known as "Stonebreaker"
See Chanca Piedra testimonials.
* These statements have not been evaluated by the Food and Drug Administration. This product is not intended to diagnose, treat, cure or prevent any disease.