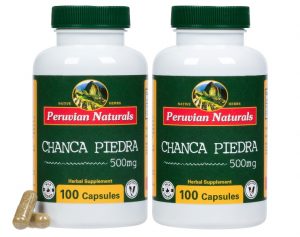 For a limited time only, we're blowing out our two-packs of Chanca Piedra capsules.
Normally $29.99, we've marked them down to just $19.99! That's $10 per bottle of 100 capsules.
Buy Chanca Piedra 200 Capsules
Why?
We're producing a new batch which will have a new expiration date. The Chanca Piedra capsules currently on Amazon are good until May 2019, we just don't want to be bothered with keeping them separate. We'd rather blow them out cheap for our loyal customers.
Buy Chanca Piedra 200 Capsules
Copy-and-paste URL: a.co/1bsQHx4